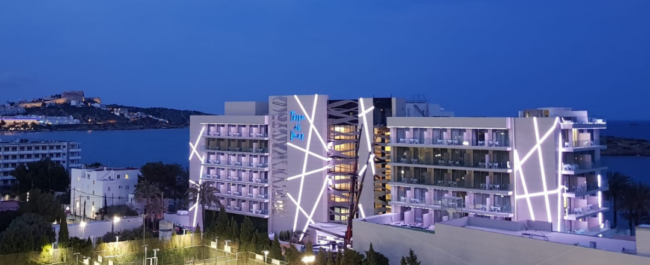 What's new at Hotel Torre del Mar?
The smell of summer is in the air in Ibiza and we've reopened our doors at Torre del Mar. We're excited to tell you about the many new things that await you this season at our hotel in Ibiza!
The season is on its way and is full of surprises for all our guests at our Playa d'en Bossa beach hotel. And this is not just another year – it is, in fact, a very special one as Hotel Torre del Mar is celebrating its 45th birthday. And, as with the best wines, the passing of time feels great! We have plenty of new things we want to tell you about, although one of the biggest for sure is the way the hotel looks externally.
We've worked hard over the last few years to upgrade the hotel facilities: the pool, the gardens, the spa and so on… And now, this year, Hotel Torre del Mar is completely renovated inside and out. Modern and minimalist in style, the new façade reigns supreme in white with motifs that symbolise the waves of the sea. As night falls, the impressive lighting recreates a much more cosmopolitan and seductive atmosphere. As part of the external renovation of the hotel, we have also upgraded the rooms' terraces, achieving a panoramic "infinity" effect so that you can enjoy the best views of the sea even from your bed.

Latest news for foodies at Hotel Torre del Mar
Welcome to the new Miramar restaurant-bar. With a green roof, Ibizan stone walls and metallic effect tiles, you'll be surprised by the elegant decoration. The menu offers a selection of dishes that combines the best of Mediterranean gastronomy with some of the latest trends in international cuisine. And for everyone who loves breakfast but doesn't like getting up early, we'll also be offering the option of late breakfast up until 1pm.
New features for lovers of sport at Hotel Torre del Mar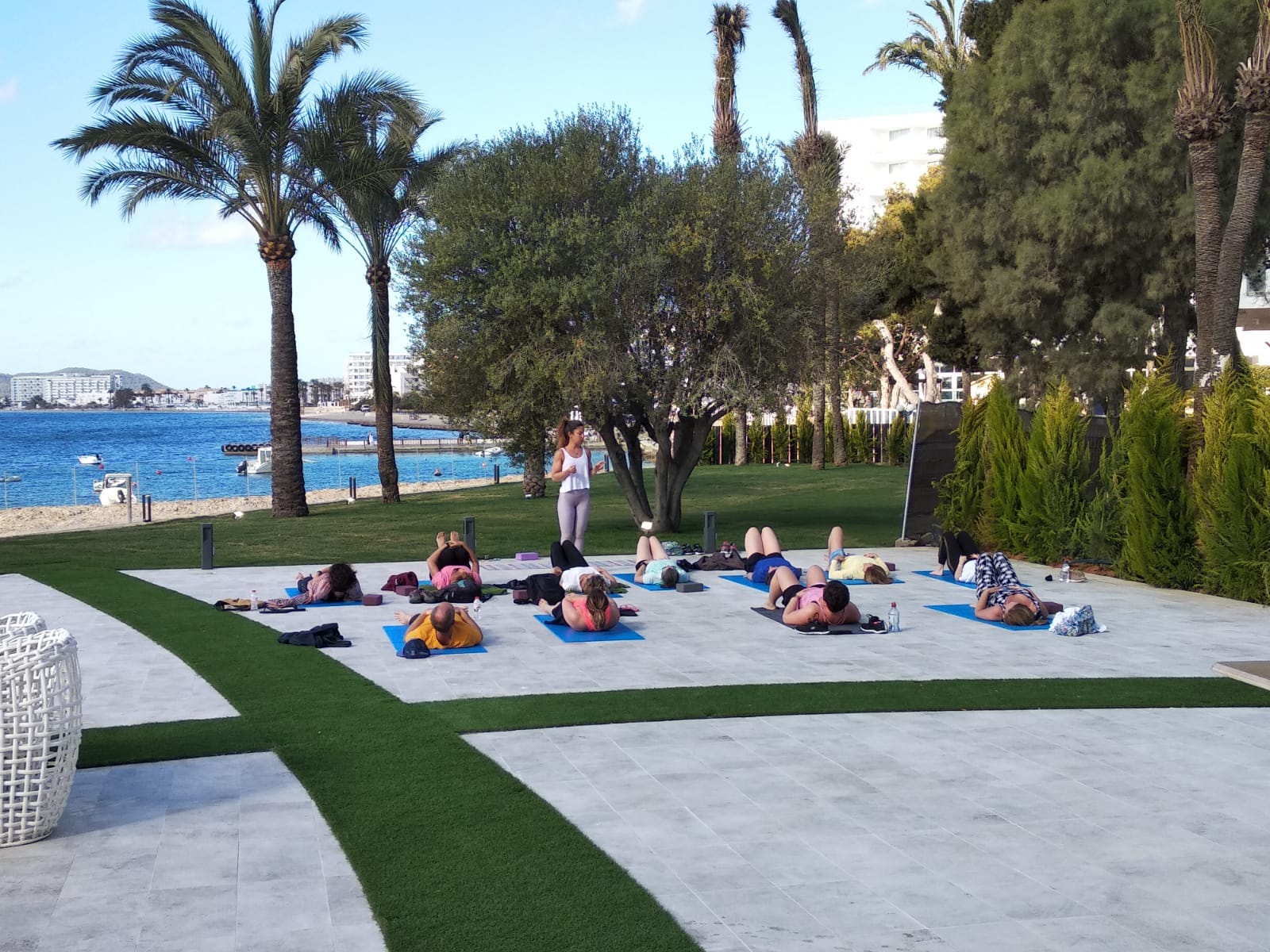 Another new development is that we have extended the gym and added a brand new cabin for couples massages and well-being rituals in our exclusive Sal Rossa Spa. In addition, this year we've significantly extended our parking area, and cycling fans will also have secure bike-parking, where they can store their cycling equipment in total safety. Also new for sportspeople at Hotel Torre del Mar: this summer we will be starting to run open-air activities in front of the sea – such as yoga and pilates.
What's new for music fans
As we do every year, we have updated the Hotel Torre del Mar soundtrack. 'Music Bites' are back: times when you can enjoy live music when you're in the pool, by the sea, enjoying your favourite food or a refreshing cocktail. Miramar restaurant meals and dinners will be accompanied by a wide selection of professional musicians covering different styles, and creating the sound back-drop to your next holiday in Ibiza.
Have you already chosen which opening parties you're going to? Book your stay at our hotel at Playa d'en Bossa online and get the best rate!