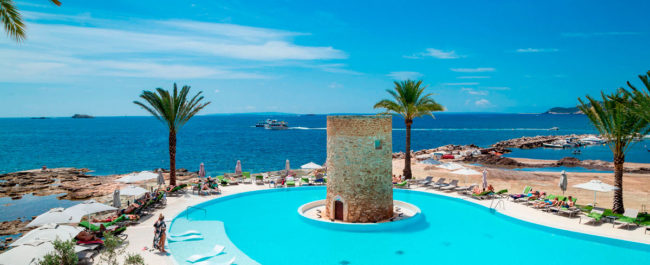 The years's best memories at Hotel Torre del Mar
Time flies, and at Hotel Torre del Mar, we're saying goodbye to our guests and customers until May 2019.
Our hotel on Playa d'en Bossa beach closes its doors yet again, after another unforgettable year. If there was something special this summer at Hotel Torre del Mar, it was the countless surprises that our team excitedly prepared last winter. Our 'infinity' pool, the new bar beside the pool, our new dining room's area for having breakfast outdoors while looking out at the sea, a new spa, and many other little details sprinkled throughout the hotel's rooms and common areas.
Our guests truly enjoyed all of these new changes and additions! Especially the ones who visit us every summer. If there's a place where this is especially noticeable, its on social media. We love looking at the photos and videos our guests share during their stay with us. The new pool was clearly was one of the biggest hits with our guests this past summer. The "infinite" view of famous Playa d'en Bossa beach, the emblematic 18th century tower arising out of the water, the water hammocks, and the turquoise colour of the water made Hotel Torre del Mar's pool one of the most photographed places in the establishment.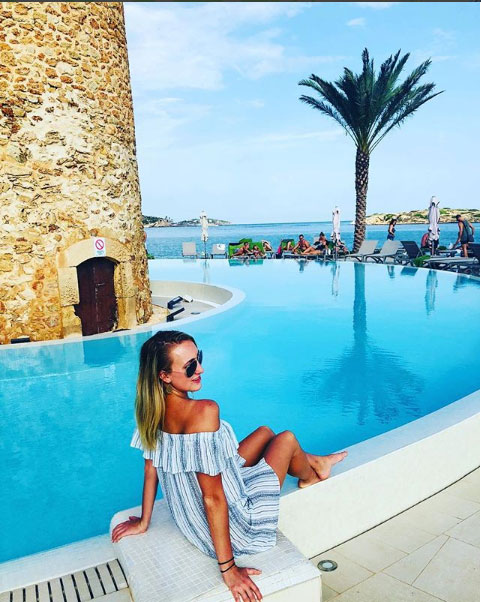 Yet we haven't even mentioned our Excellence terrace… one of the favourite parts of the hotel for guests travelling kid-free. The splendid Balinese beds and private jacuzzi overlooking the beach and the city of Ibiza make the Excellence terrace feel like paradise for those wanting to relax and enjoy being on holiday.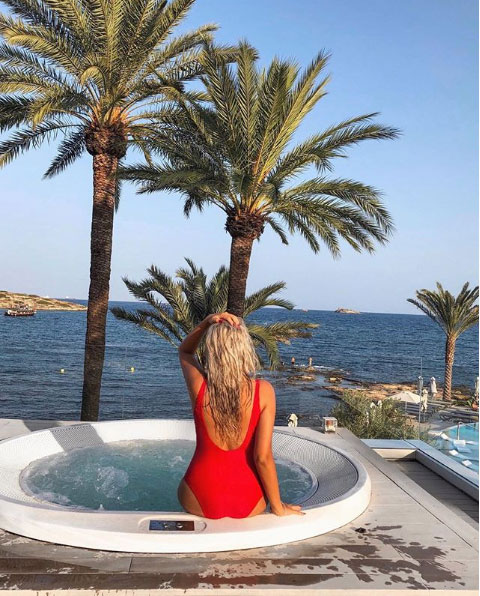 One of the most frequent comments by Hotel Torre del Mar's guests this year has been how much they loved the new outdoor breakfast area, one of those little luxuries we can enjoy while on holiday that makes a big difference.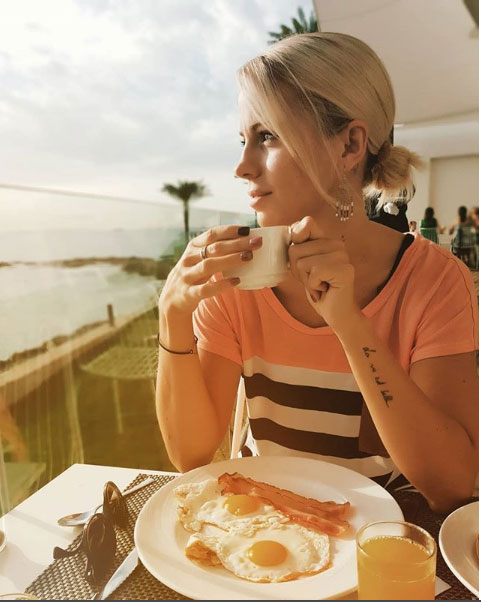 This year we also launched the spa. Located right facing the Mediterranean Sea with a breathtaking view of the city of Ibiza, the new 'Sal Rossa Spa' also underwent changes to its list of treatments, with a full selection of massages and health and beauty rituals that our customers just loved.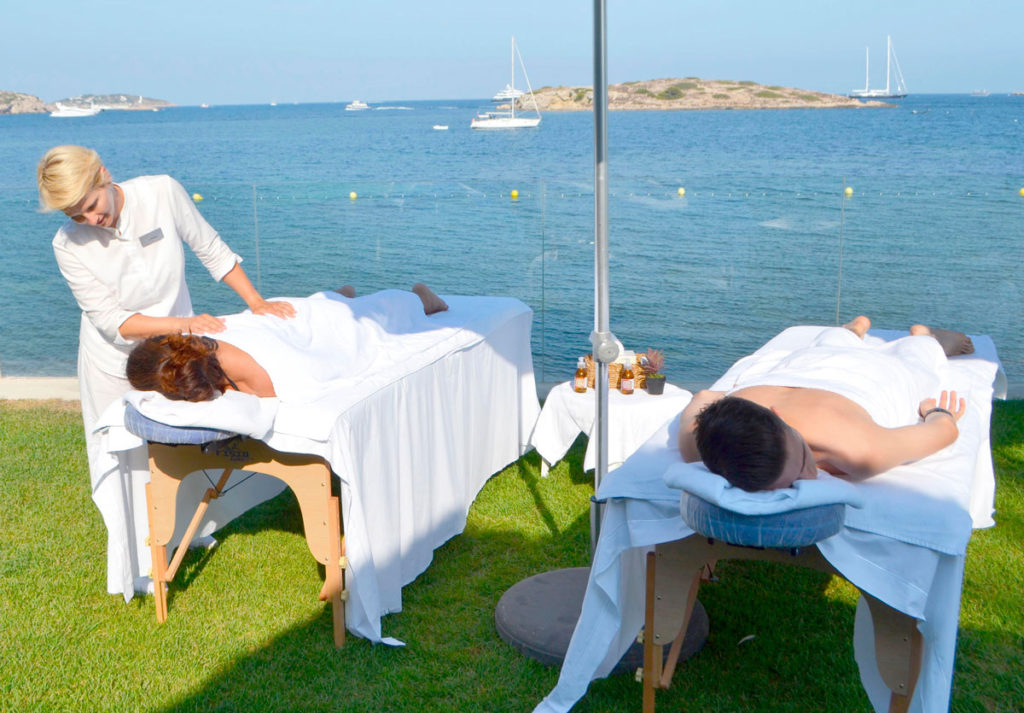 Since we know how much our guests love new surprises, this winter we've closed the doors to Hotel Torre del Mar in order to keep working on renovations and improvements for next season. We can't reveal much right now, but we can say that in 2019 Hotel Torre del Mar will show off a wonderful new renovated look both inside and out.
Don't miss out on it! Book your Ibiza holiday now for 2019 and get 12% off. If you're stay is longer than 7 days, you'll get another 15% off.
Bookings: www.hoteltorredelmar.com
See you in May 2019